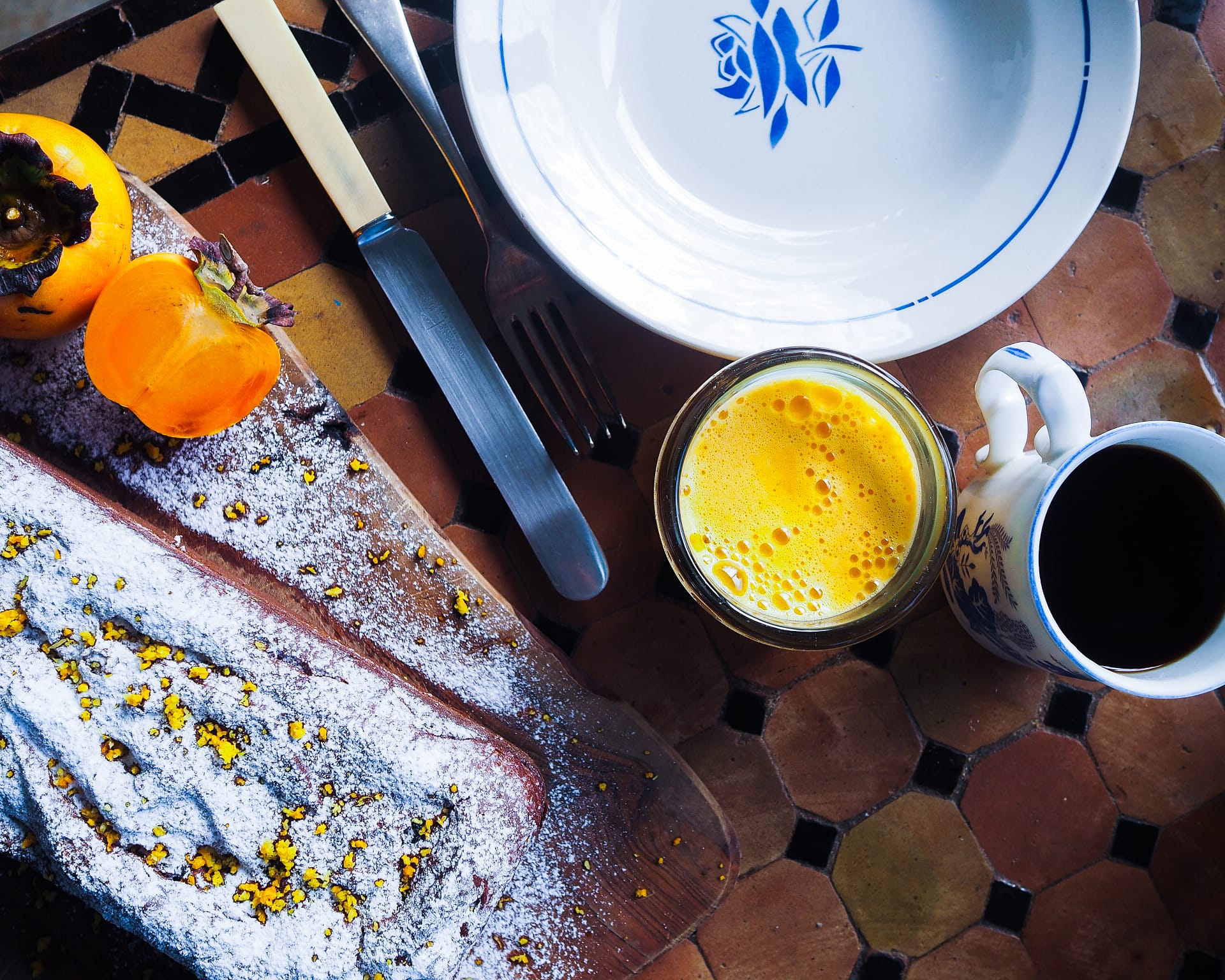 Persimmon Breakfast Cake: A tasty cake/bread with the same principle as banana bread. Inspired by a sudden abundance of Persimmons on our tree, it has never produced any fruit.
Not a fruit I have used before, but next Autumn, I will experiment more – to date, we have sliced and grilled with chevre cheese on toast, sliced into a fruity green salad and a ginger beetroot salad.
The cake is fall off a log easy; sift the dry ingredients, stir in wet, stir in nuts and raisins and bake for an hour.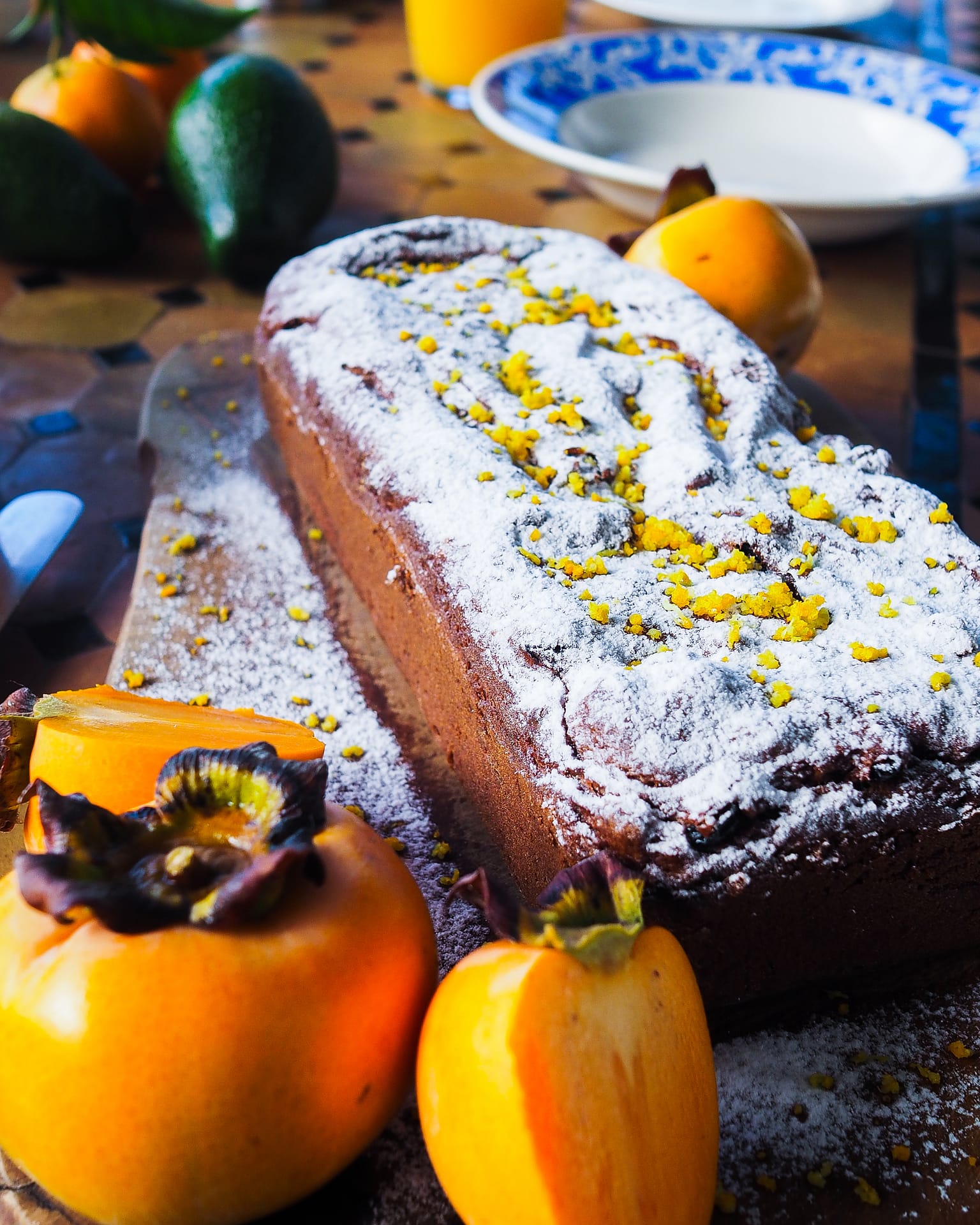 Persimmons come in many varieties, but you tend to mainly see the Hachiya and Fuyu fruits. The Hachiya Persimmon must be fully ripe or have a strong tannin astringent taste. However, if ripe, it is said to have more flavour than the Fuyu Persimmon. It is an oblong fruit with an acorn-like shape. When the Hachiya Persimmon is ripe, they have a soft, slippery texture. The fruit is more commonly found in Asia but has recently become more widely available in Europe and the US. In Japan, Hachiyas are turned into a popular sweet, hoshigaki, which is made by peeling the ripe fruit, hanging it carefully from a pole, and gently massaging it every day so that its juices evaporate and its sugars are drawn out to coat the exterior.
I used the Fuyu for my Persimmon Breakfast Cake because that's what my tree produces, and they worked really well.😁 In the same way, you use overripe bananas; you can use ripe persimmons for this recipe.
Need more inspiration?
Search here for more breakfast and brunch or baking recipes.