We are just coming into artichoke season and have spotted a few in the market. Artichoke tapenade is easily put together in the food processor or with a stick blender. Like its olive cousin, it works well as a spread on crostini or soda bread.
However, in this recipe, I did use frozen artichoke hearts. I couldn't resist buying them. Produced and packed in Greece, they looked too good to be true and turned artichoke tapenade into a 5-minute dish.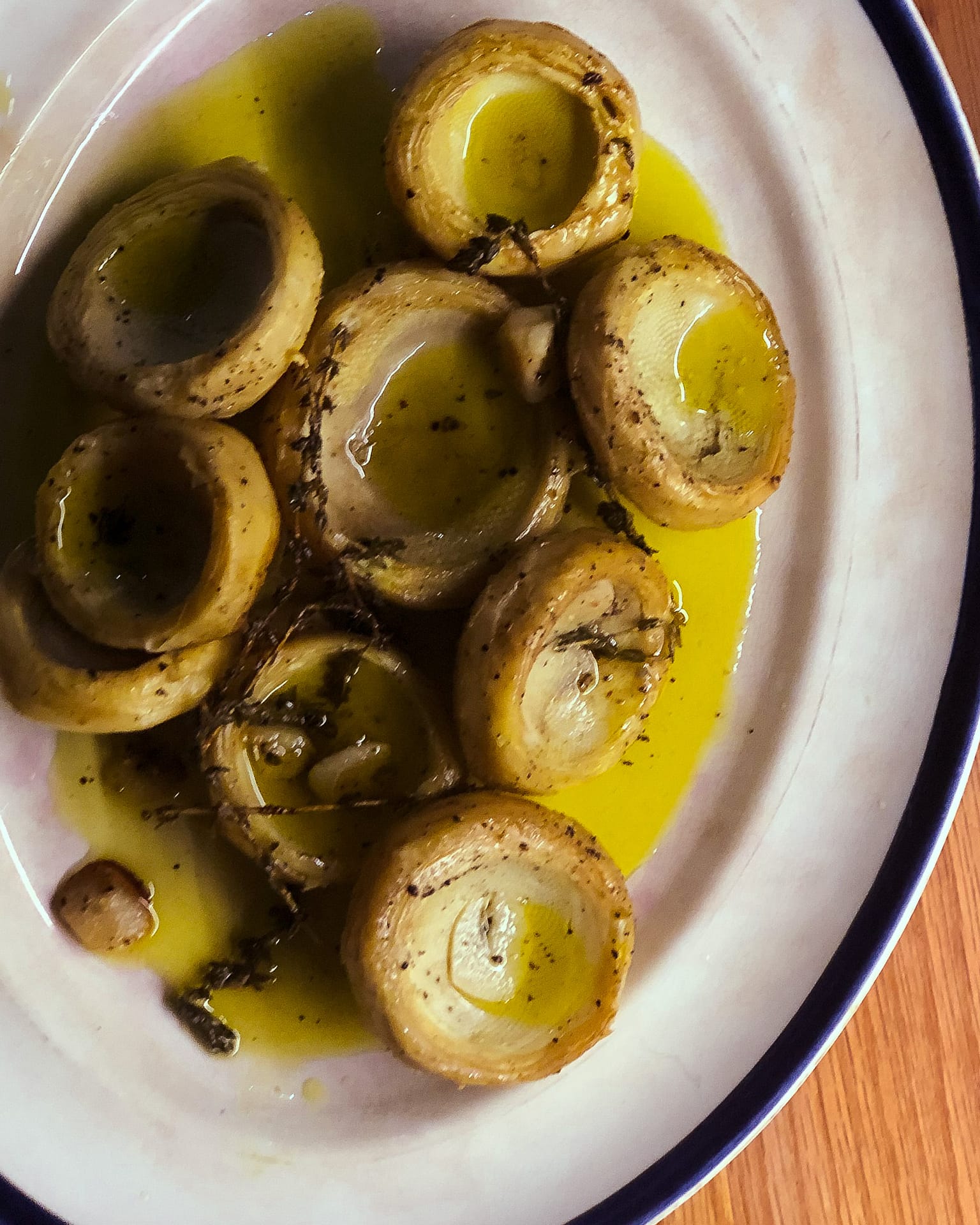 Olive tapenade is a staple of the French hors d'œuvre partnered with seasonal vegetables. It is a perfect salty zing to accompany aperitifs all year round. The artichoke version is much less salty as it omits the anchovies. Last week we made lunch with an artichoke tapenade and added fresh soda bread and an action-packed cabbage salad with lemon and garlic dressing. It was possibly fibre overload, but it was delicious. Maybe a simple green salad with artichoke tapenade on toast would be better😁.
Thanks to the frozen artichoke hearts, lunch took 20 minutes to put together. It was the perfect combination for a sunny spring day.
For more delicious spreads, visit our Dips and Sauces section.   
Ingredients
6

hearts

artichoke, frozen or in a jar. Halved or quartered depending on the size

if in a jar and stored in brine or vinegar you need to drain thoroually and pat dry. Ideally use those stored in oil.

1

tbsp

capers, rinsed and thoroughly drained

dried capers reconstitued in water are better as you dont get the brine taste they are stored in

1

tbsp

pitted green olives

optional

3

cloves

garlic

ground green pepper or black pepper to taste

1

small red chilli pepper (fresh or dried)

1

juice of a lemon

parsely and few capers to garnish
Instructions
If you are using frozen artichokes; finely slice the garlic and gently stew the artichokes and garlic in 50ml of olive oil. Cook over a very gentle heat for about 5 minutes.

Pulse the chilli in the food processor until it is finely chopped.

Put all the remaining ingredients, with the artichoke method of your choice in the food processor. If you are using the stewed artichokes add all the oil and the garlic. Pulse gently, adding more oil if necessary.

Taste and if necessary, add more ground pepper or lemon juice.

Serve with finely chopped parsely and a few capers.