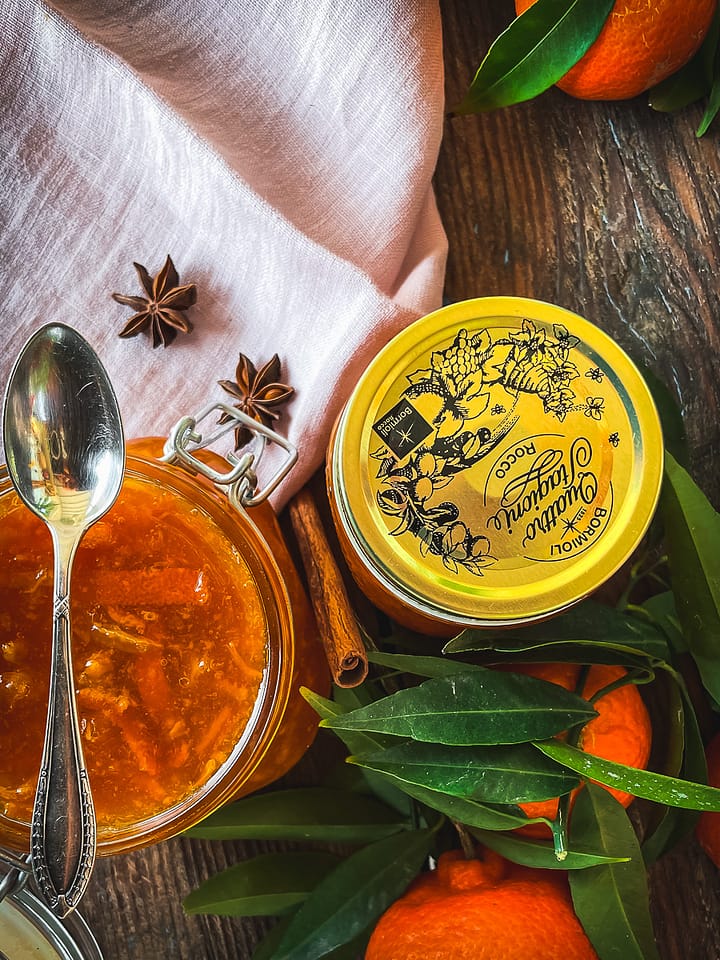 One of my most prized possessions is my lemon, orange and clementine trees. All lovingly grown from saplings many moons ago.
Marmelade is, therefore, the answer. This recipe is super easy, spiced with cinnamon and star anise, which help pop the citrus flavour and give it a festive feel, and you don't need a clementine tree. Grab a bag from your local market and make a batch as Christmas gifts.
Finely slice the clementines and lemons, put the pips into a muslin bag. Add the cinnamon and star anise and gently boil for one and a half to two hours. Remove the muslin bag (SQUEEZE muslin bag juices back into the fruit), remove the spices and cook the fruit with equal sugar; MAX 20 minutes. Leave it to settle, and bingo, you can bottle your marmalade.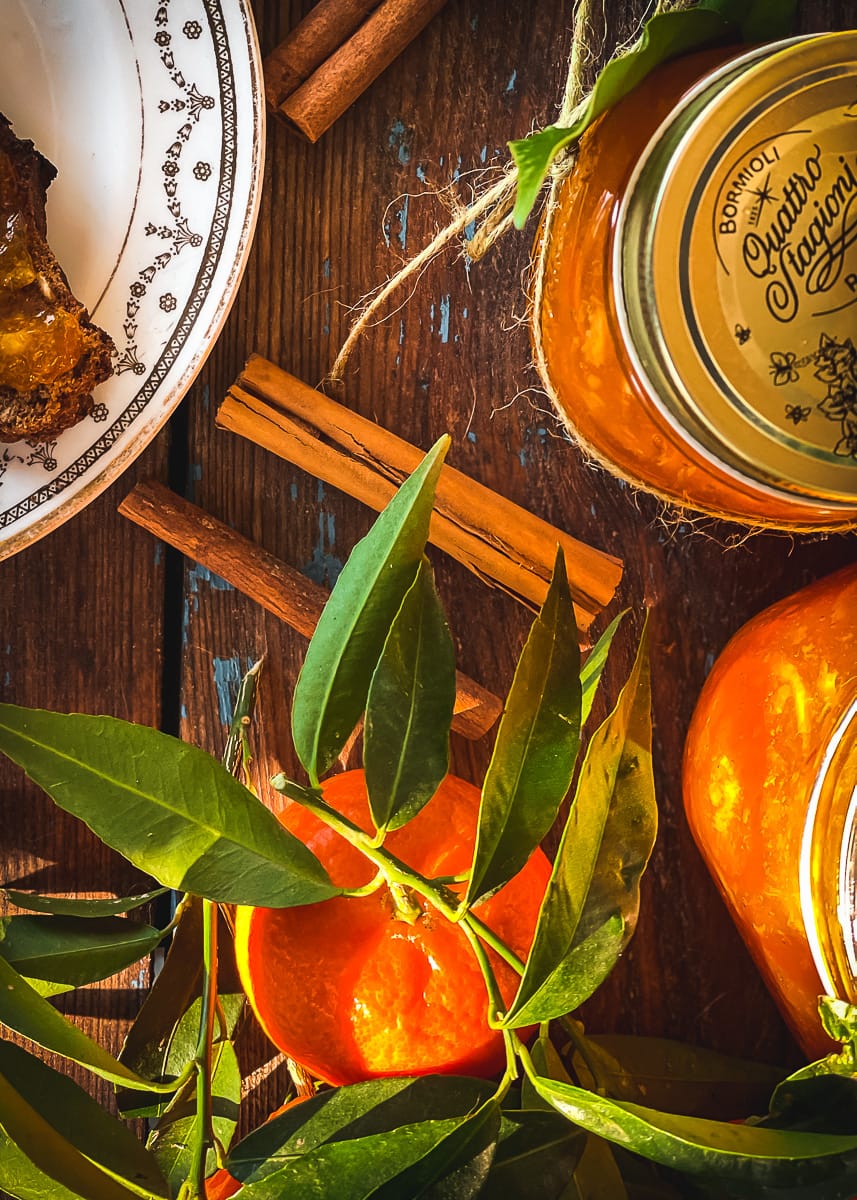 I have a reputation for making very runny marmalade (and jam). I struggle with the quantity of sugar. This batch was perfect; however, I did follow Joan Wilson's guidelines for making marmalade 😁 and, to be fair, I also had the added advantage; I picked the fruit 10 minutes before, so the lemons were high in pectin. Use jam sugar if you are worried about reaching the setting point. Recipe adapted from the bible of jam making, Perfect Preserves, Joan Wilson. E1991, Penguin Group. London.
We spread it on soda bread, heavenly, 'Christmas Morning on Toast' 🎄 perfectly scented with a strong citrus flavour. Not sugary. By all means, swap clementines for mandarins, tangerines, kumquats or satsumas. Here is a helpful link to understand the difference between them.
As well as a Festive Clementine Marmalade, we will soon be bringing clementine cake and clementine salsa to the Wild Epicurean🍊
Click here for all the festive recipes.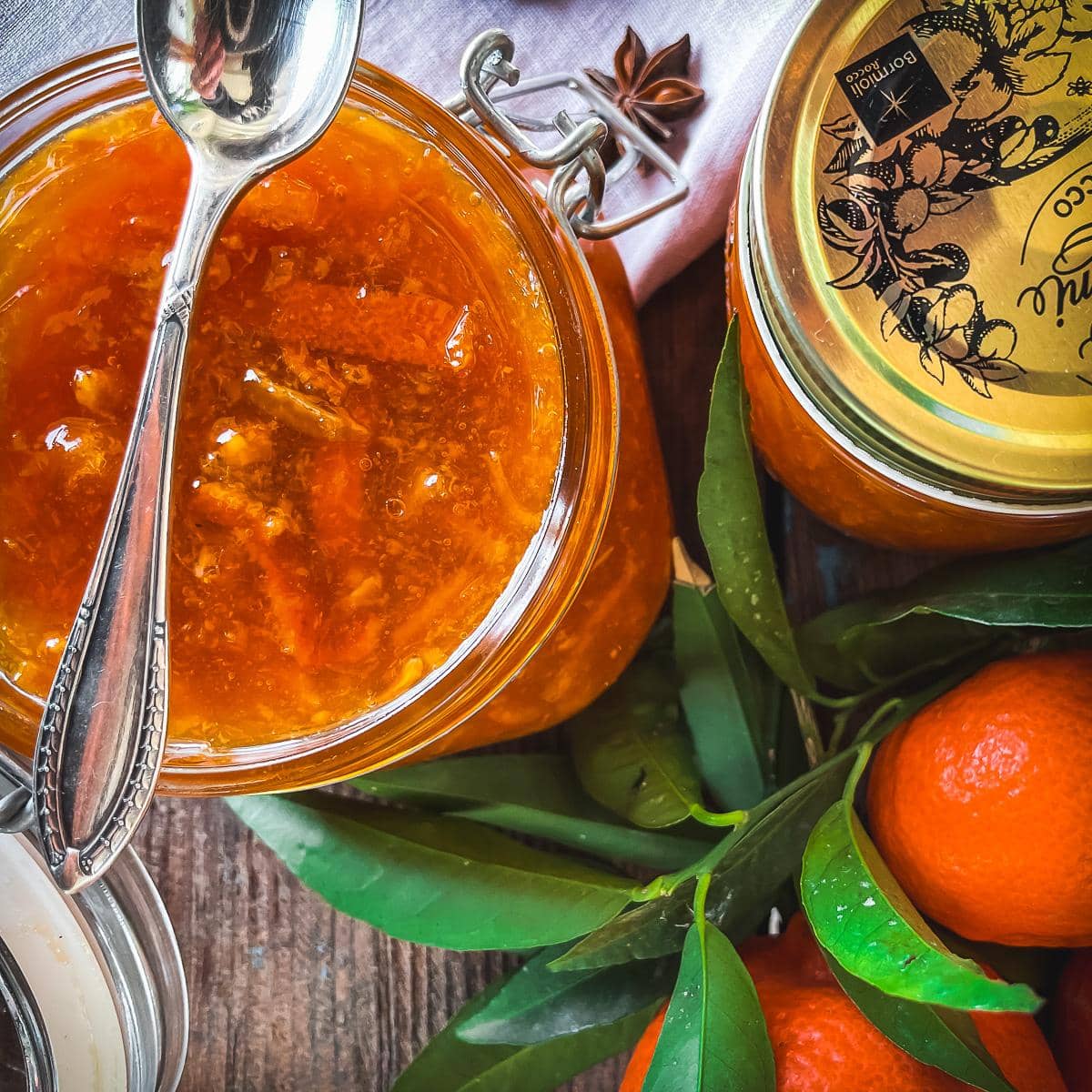 Festive Clementine Marmalade
Festive Clementine Marmalade – Christmas morning on toast, clementine, star anise and cinnamon combine to make a gorgeous festive marmalade.
Print
Pin
Rate
Equipment
Large heavy-based saucepan. 20 cm square piece of muslin. Sterilised jam jars, approx 6-8 x 300ml. Saucer in the freezer to check the setting point.
Ingredients
1

kilo

clementines

3

large

lemons

approx 1.3

kilo

sugar or jam sugar

4

star anise

1

tsp

black peppercorns

2

cinnamon sticks (approx 8cm)

1.2

litres

water or enough to 'just' cover the fruit
Instructions
Finely slice the clementines and one of the lemons into rounds, carefully removing and RESERVING all the pips and pouring any juice into the saucepan.

Juice the remaining two lemons and then finely slice the peel, reserving the pips.

Put pips and lemon peel into the muslin and tie firmly; add to the saucepan with fruit and spices, and pour in the water. It should just cover the fruit.

Bring to a boil and gently simmer for 1½-2 hours or until the peel is soft.

When cool enough to handle, remove the muslin bag and squeeze as much juice back into the pot.

Measure pulp and stir in 1 cup of sugar to 1 cup of pulp. When the sugar has dissolved, quickly bring it back to a boil.

Boil briskly until the setting point is reached. No more than 20 minutes. Avoid stiring too much; only enough to prevent it from sticking.

Let the marmalade cool slightly, which ensures the fruit is well distributed in the jars. Pack into hot jars and seal firmly. Store in a cool dark place and refrigerate after opening.

See below for bottling and testing for the setting point.
Notes
I tend to sterilise jars in the dishwasher, but here's a good BBC link on all the ins and outs of sterilising Jam Jars.
The setting point is 105 degrees centigrade. If you don't have a jam thermometer, it's easy to check on a cold saucer. According to Joan Wilson, it tends to stop frothing and starts making heavy, plopping noises! Make sure you put the saucer in the freezer when you start. To test for the setting point,  put a small blob of marmalade on the plate; when it cools, it should wrinkle when you push it with your finger.
My batch made six 300ml jars.
Recipe adapted from Yotam Ottolenghi's marmalade for his upside-down cake in the New York Times. I made it with kumquats last year, but the clementine flavour in this batch is better. 
For more recipes check out our latest dishes here:
Nutrition
Calories:
140
kcal
|
Carbohydrates:
42
g
|
Protein:
5
g
|
Fat:
2
g
|
Saturated Fat:
1
g
|
Polyunsaturated Fat:
1
g
|
Monounsaturated Fat:
1
g
|
Sodium:
9
mg
|
Potassium:
590
mg
|
Fiber:
14
g
|
Sugar:
10
g
|
Vitamin A:
133
IU
|
Vitamin C:
173
mg
|
Calcium:
198
mg
|
Iron:
4
mg