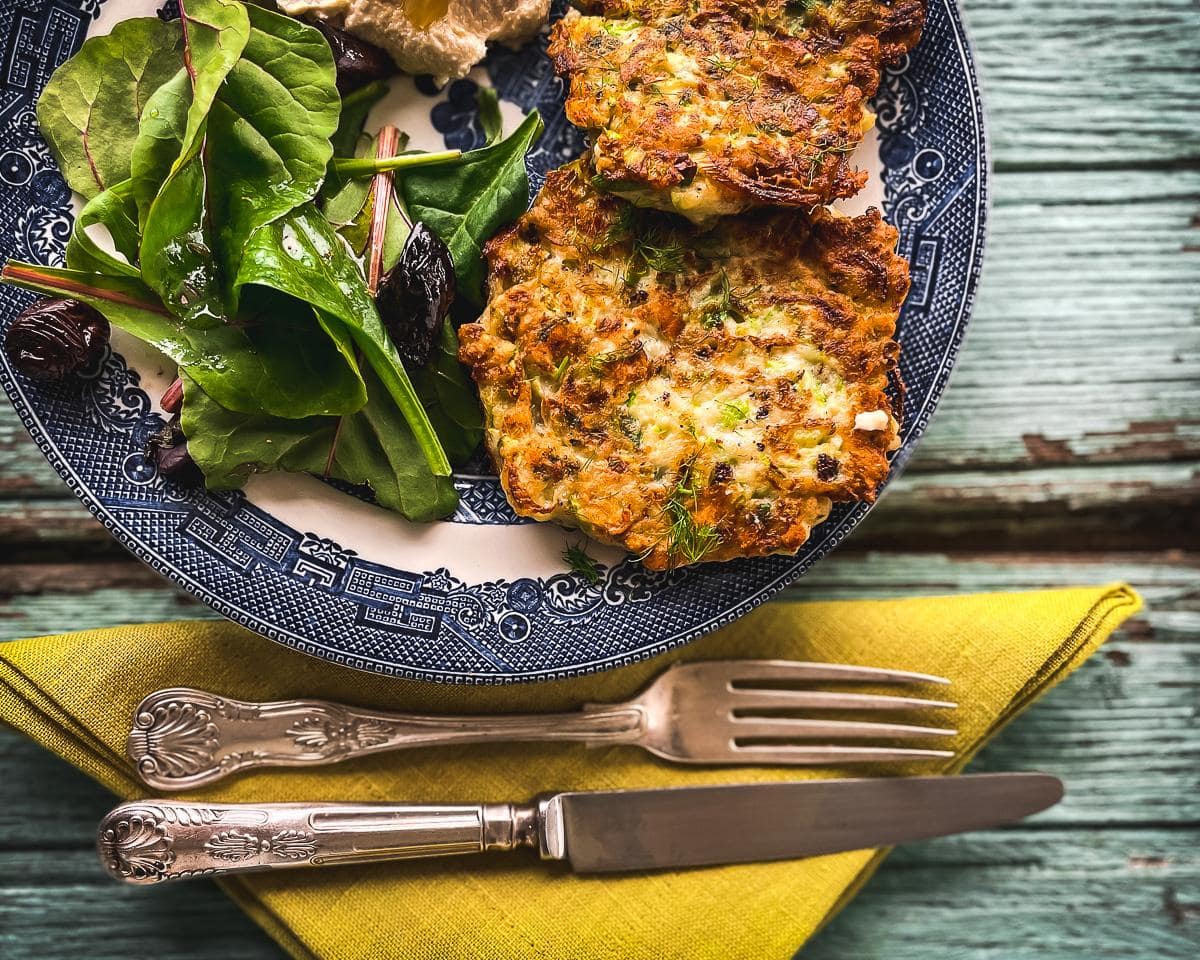 New-season tender young zucchini (courgettes) are starting to appear in the markets; add freshly picked oregano, and hey presto, zucchini fritters (kolokithokeftedes). Great as a light lunch or mezze. Kolokithokeftedes is also known as courgette balls (or fritters) or zucchini balls😁 A popular option on a Greek taverna summer menu.
Traditionally, kolokithokeftedes are fried, but if you prefer, you can cook the zucchini balls in the oven. They don't quite have that crispy outside and lovely melted cheese soft centre, but they are still pretty good. A lot easier if you are making them for a big crowd.
Optional Spices for Zucchini Fritters
I like to add a little cumin and some chilli, but this is optional. After that, it is simply eggs, onion, herbs, flour and feta. Keep the oil hot, and don't try to cook too many simultaneously; they need about 3 minutes on each side; immediately drain them on a piece of kitchen towel. Herb variations include; oregano, mint and dill, but you can also substitute with parsley/celery, mint and dill or basil, mint and dill. Failing that, if you are out of fresh herbs, add a little Za'tar/dried oregano. All delicious combinations. I tend not to add garlic as they are tasty and served with a garlicky dip.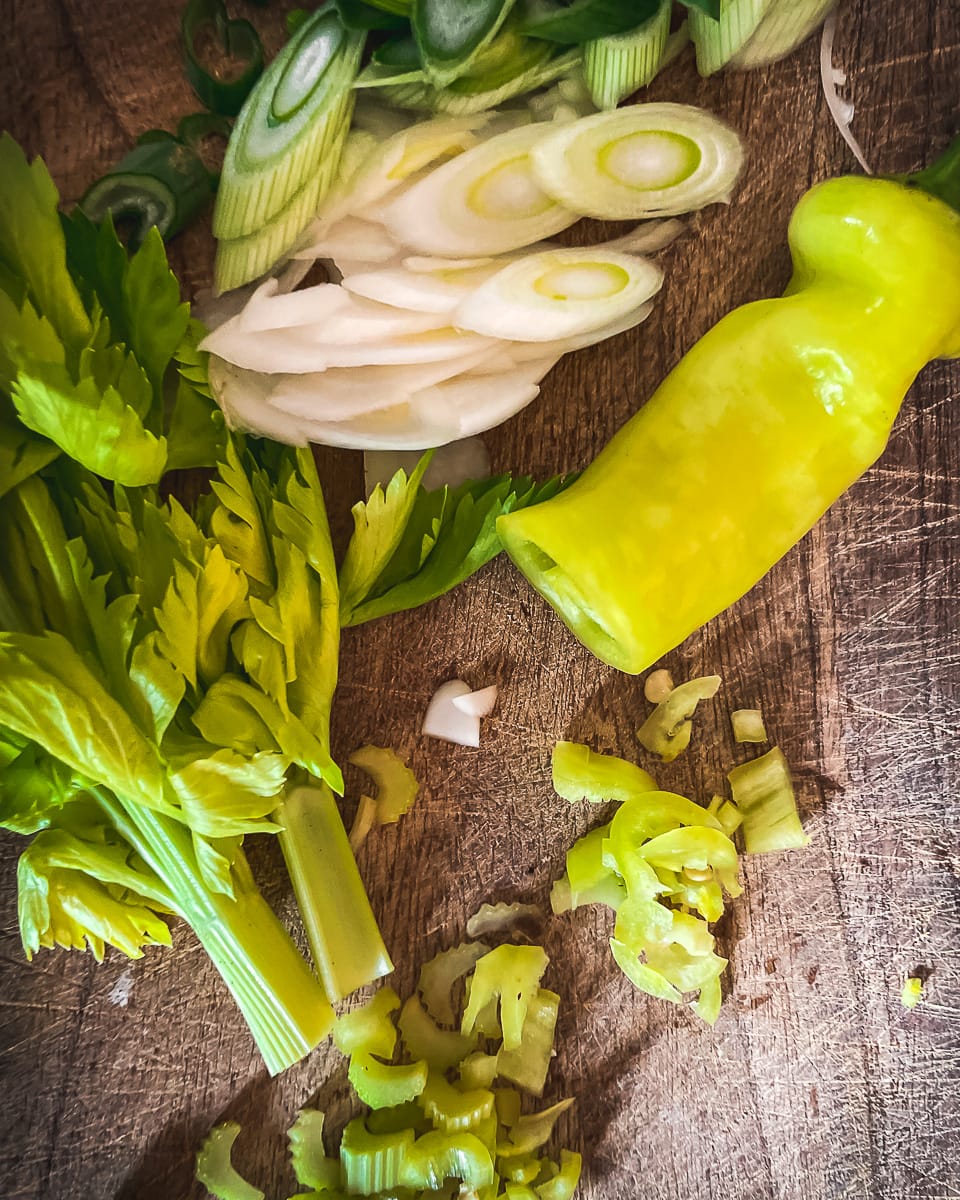 What To Serve With Your Kolokithokeftedes
Traditionally, a Greek Taverna would serve Zucchini Fritters (Kolokithokeftedes) with tzatziki, lemon & dill yoghurty dip, or garlic sauce. There are many options; if I'm making them with basil, I like to make a simple tomato, onion and cumin salsa. A spicy sauce is good, but my favourite is the Middle Eastern tahini sauce. Lots of choices – make a sauce with whatever you have to hand.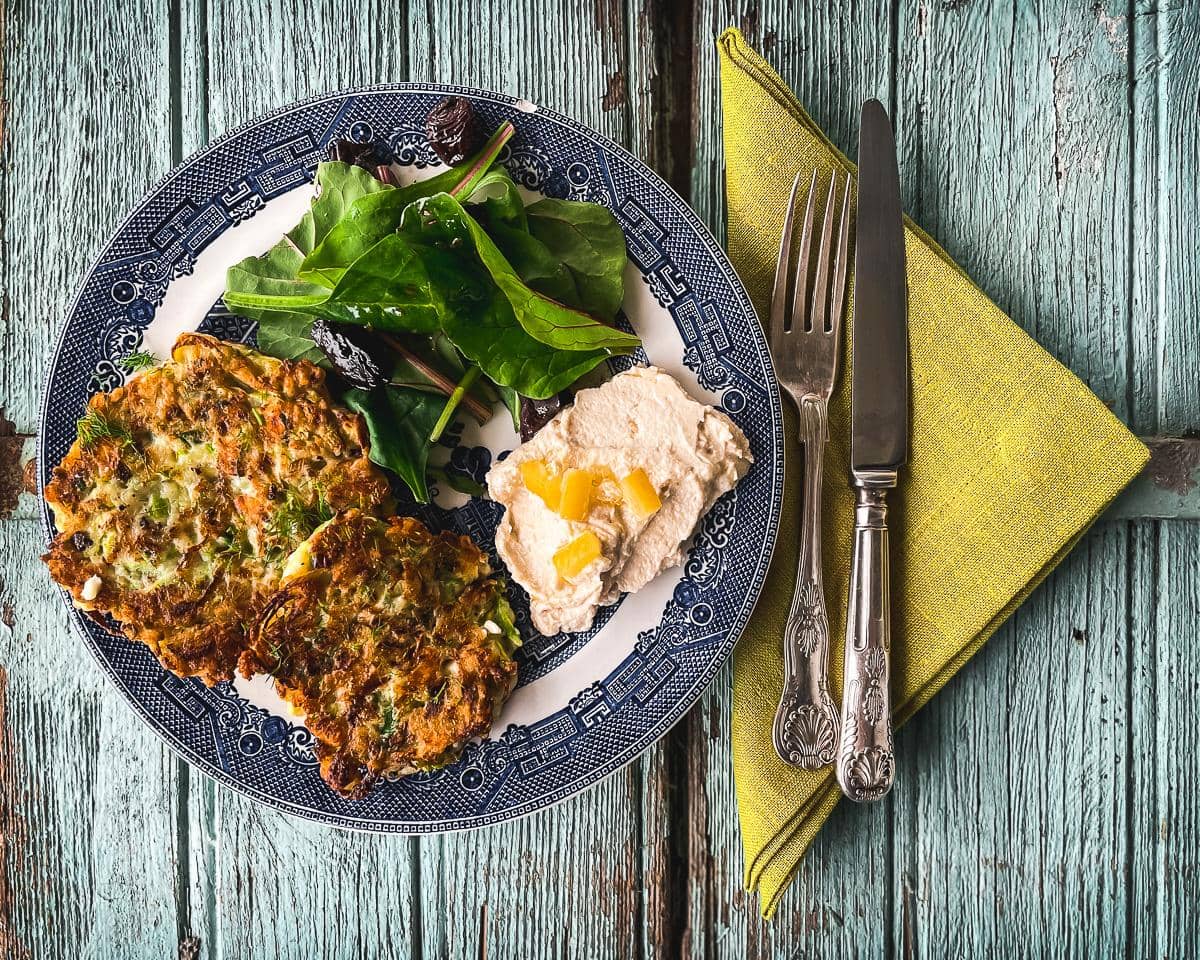 Foraging for Greek Oregano
After a lot of rain and now glorious sunshine, wild Greek oregano (origanum vulgaris hirtum) is popping up everywhere in the valley. You can also find many sub-species of oregano growing abundantly across the Mediterranean, and in the UK, it is a close relative to wild marjoram. However, you know if it is authentic Greek oregano, as it has a strong flavour that numbs the end of your tongue!!
I will be picking plenty to dry and use during the summer, but this recipe is perfect for using freshly picked. When foraging, please remember to leave no trace; take what you need to leave the plant to thrive and know what you select. Don't gather anything of which you are not sure.
Lots more Vegetarian inspiration here😁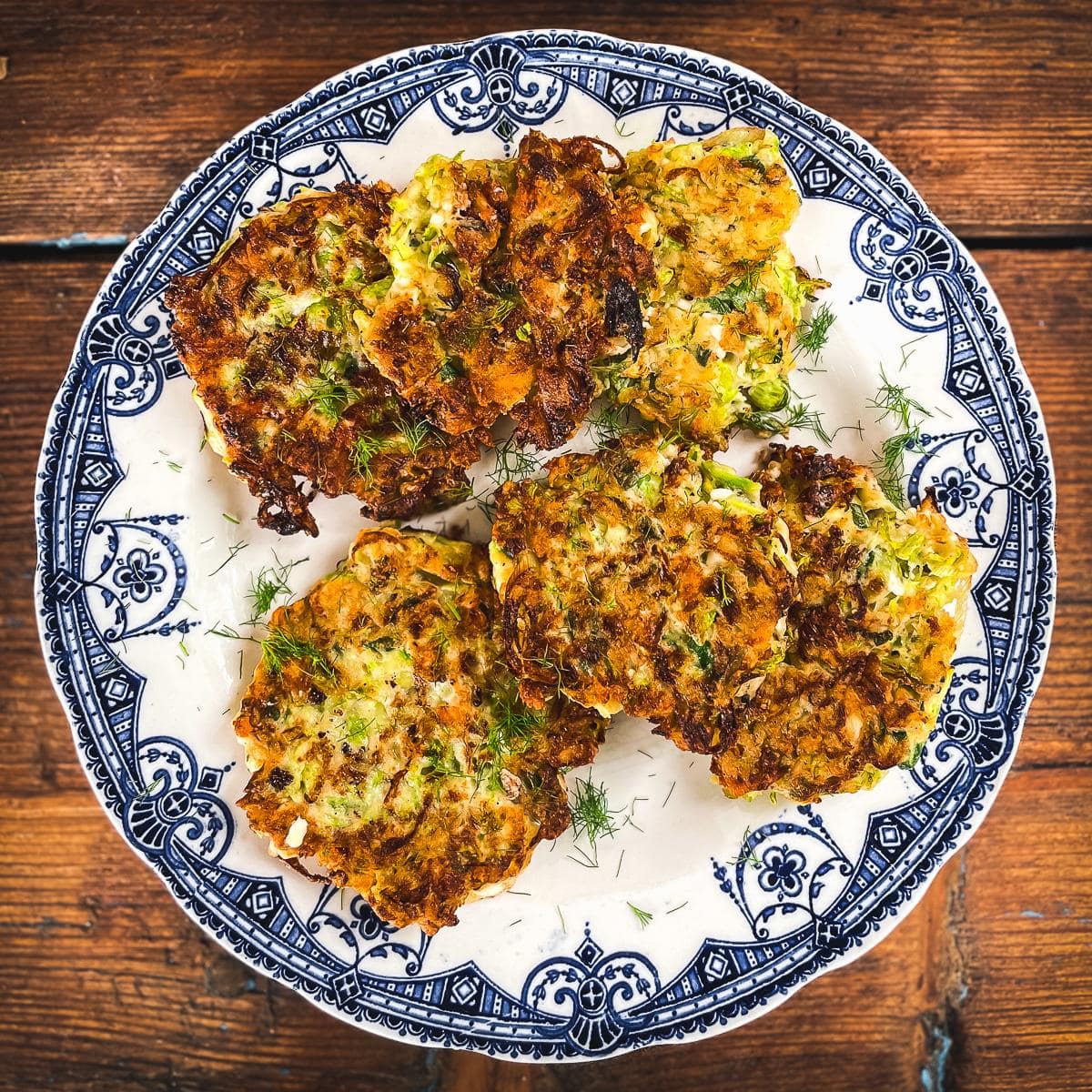 Zucchini Fritters (Kolokithokeftedes)
Crispy zucchini fritters (Kolokithokeftedes) filled with an aromatic feta cheese filling. Perfect as mezze or light lunch.
Print
Pin
Rate
Ingredients
500

g

roughly grated courgettes

60

g

all-purpose-flour

pinch

baking powder

1

large

egg

2

spring onions finely chopped or 1 small onion finely chopped

125

g

crumbled feta

15

g

(or generous tablespoon) each of oregano, mint and dill. Finely chopped

substitue oregano for basil or parsley

3

cms

finely chopped banana chilli or generous pinch of chilli flakes

light oil to fry

I use light olive oil

salt and pepper
Instructions
Lightly salt the grated courgettes and leave to drain for 30 minutes. Either wrap them in a tea towel or squeeze out as much juice as you can with you hands.

Sieve the baking powder and flour and add to courgettes together with the rest of the ingredients except the feta.

Mix well and then fork in the feta to evenly distribute.

Heat the oil in a large frying pan. Using two dessert spoons, form small courgette balls and press flat once they are in the oil. I like scraggy pancake shapes but make them more even if you prefer a tidier fritter😉 . The Greeks tend to deep fry them hence the more even ball shape. Cook the fritters for about 3 minutes on each side. Remove and leave to drain on some kitchen paper. Serve immedialety with the dip of your choice.

If you a cooking them in the oven, grease an ovenproof tray and place the courgette balls evenly spaced and slightly pressed down. Brush lightly with oil. Cook for about 20 minutes at 180°C, turning halfway through.
Notes
This recipe makes 6-7 fritters,  enough for a mezze for four but probably only enough for lunch for two-three people.