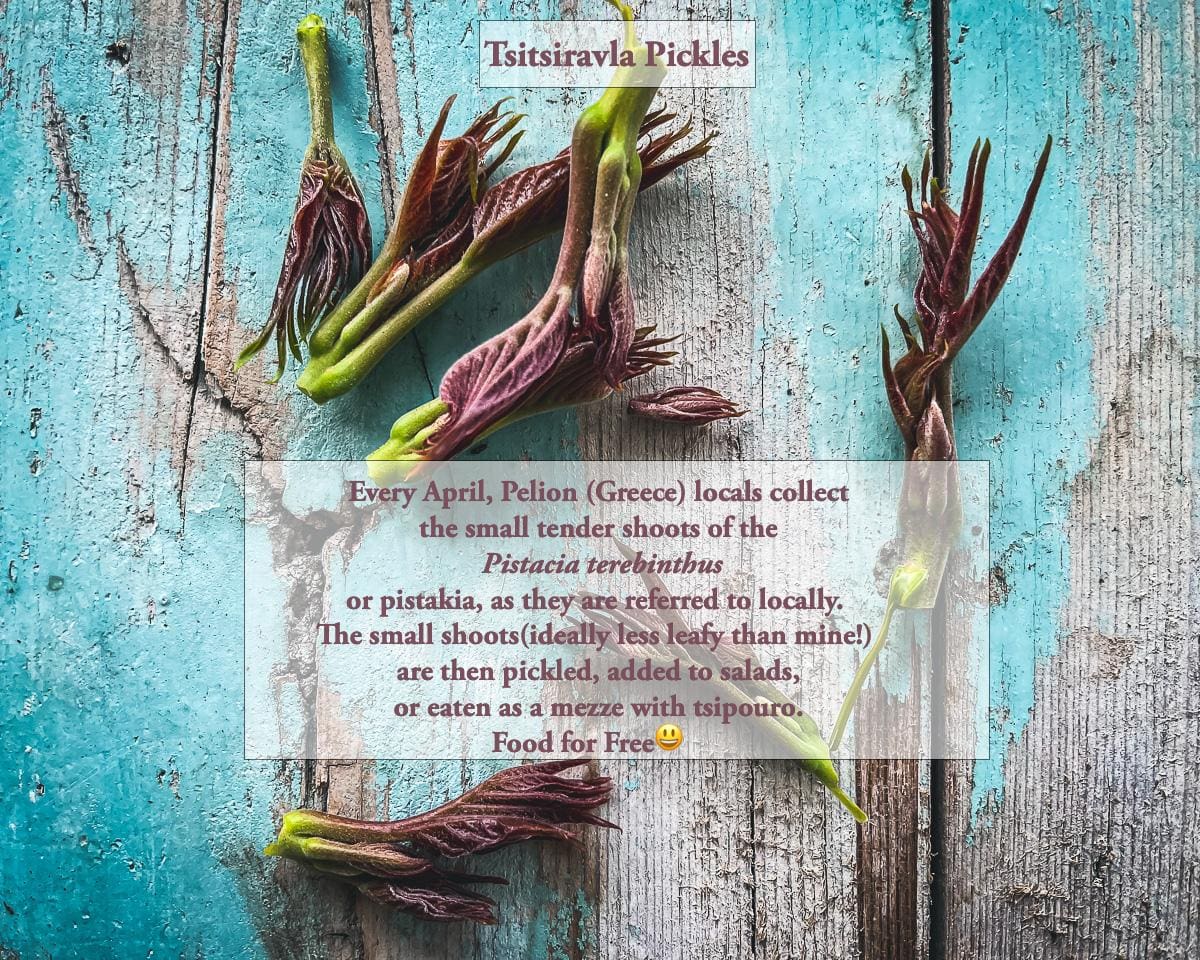 Years ago, I was given what I understood to be pickled 'pistachio' leaves as a tsipouro mezze. Maybe it was the moment, the sunshine, the tsipouro, but they were delicious.
Since owning pistachio trees and knowing how precious they are, I have often wondered why you would sacrifice (even though they were delicious) so many young shoots and damage your pistachio crop. Oddly enough, I've never questioned it.
Tsitsiravla Pickle – A Pelion Speciality
Last weekend, a friend asked me if I had foraged for wild pistachio and made the pickle for tsipouro. After a fair amount of Googling, I finally understood it wasn't the pistachio tree but the Pistacia terebinthus tree, which grows wild everywhere—the leaves, however, are uniquely harvested here in Pelion for the tsitsiravla pickle —a local speciality. Mystery solved – my pistachio leaves were, in fact, tsitsiravla pickles (known locally as wild pistachio).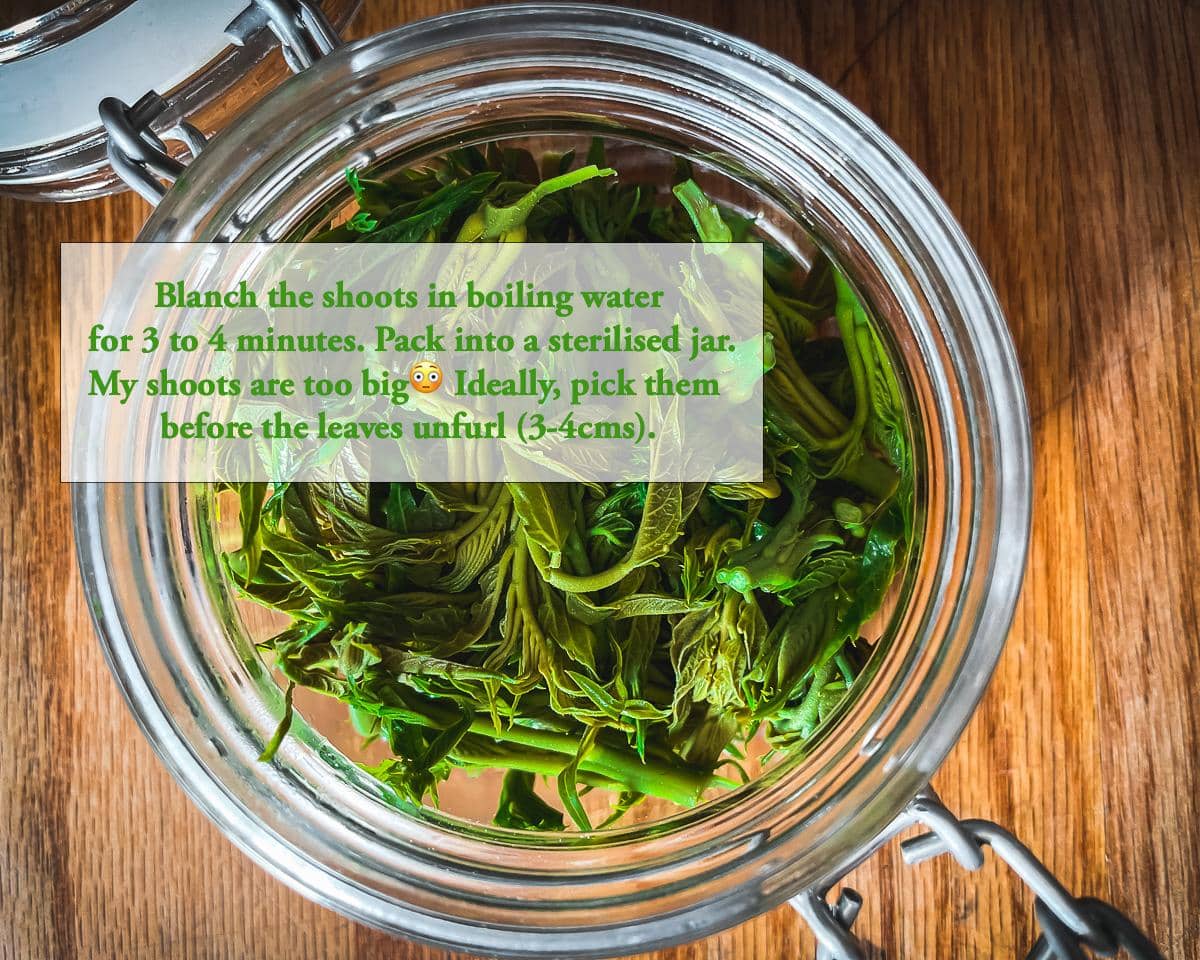 Pick Early Before the Leaves Unfurl
So I've made the tsitsiravla pickle (wild pistachio) or pistakia. I added a few peppercorns and chilli. 🙃 My leaves were harvested a little late and had just started to unfurl. Ideally, they should be picked as unfurled young shoots (or they become too bitter). The ideal size is a max of 3-4cm. I won't show them to my neighbour! We will enjoy my jar in secret.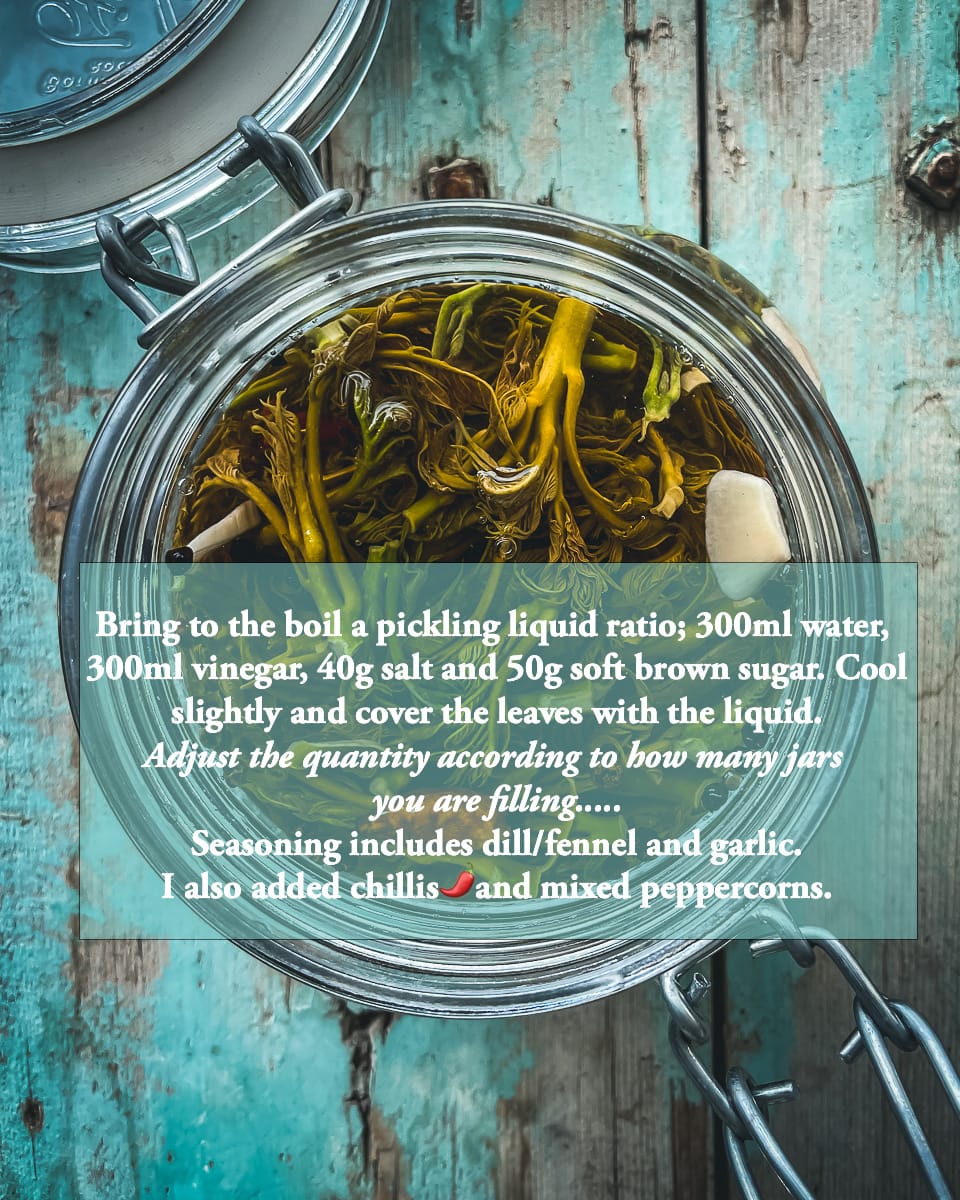 I particularly love the idea of this pickle because the trees are abundant and grow voraciously. It is sustainable and unique to Pelion. Forager rules; never leave a trace, take what you need and be sure of what you pick.
Given the frightening rise in the cost of living, discovering local delicacies like this is a joy—a real eye-opener to the many other possibilities I have still yet to find.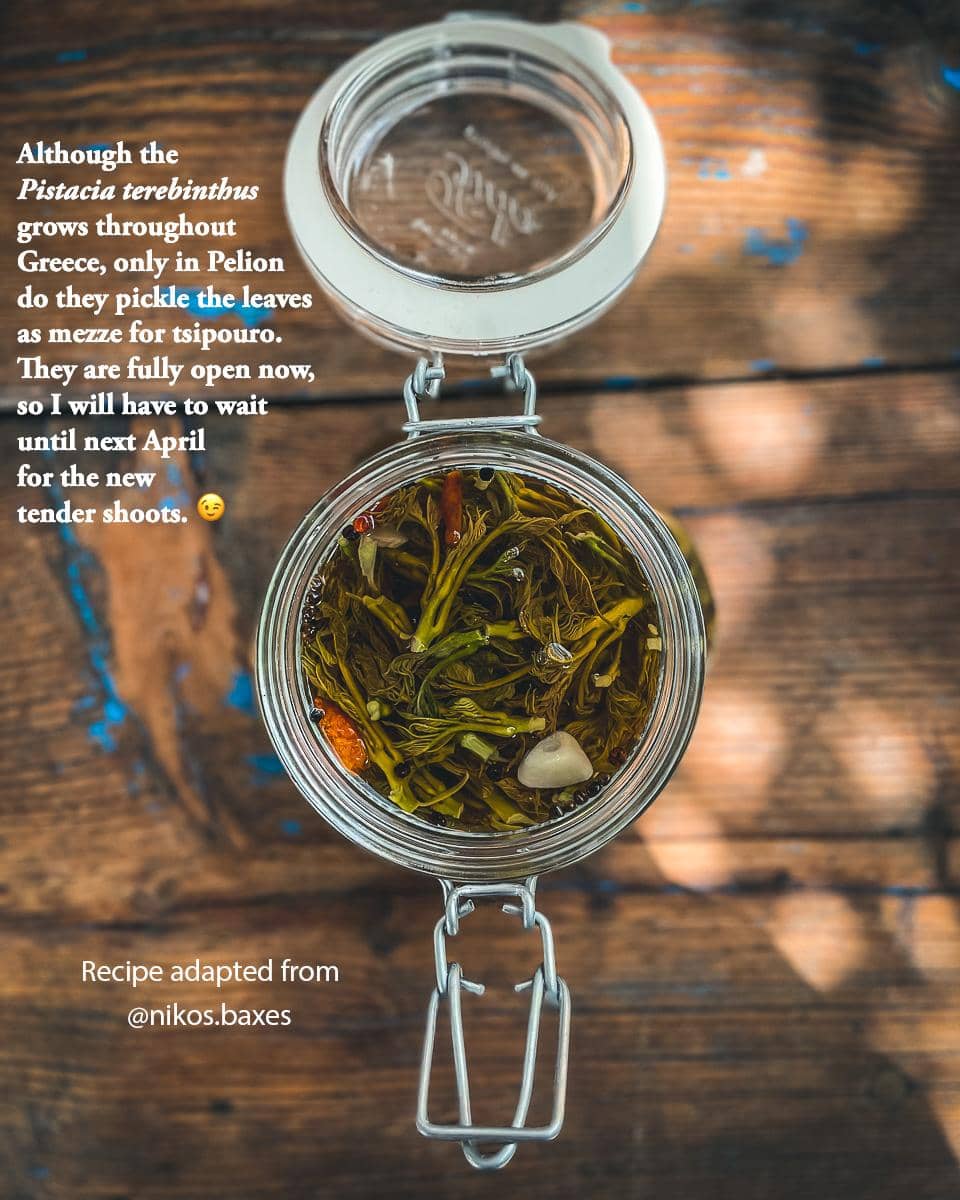 Tsitsiravla Pickles (Wild Pistachio) – Tsipouro Mezze
Mix Tsitsiravla Pickles into a salad, or enjoy as a mezze with tsipouro or ouzo. They would also sit happily alongside a plate of saucisson with a pastis.🇫🇷
And on a final note with more fun facts for Pistacia terebinthus, a coffee-like drink is made from the fruit, soap from the oils and gum from the bark.
Recipe adapted from agriamanitaria.gr @nikos.baxes.