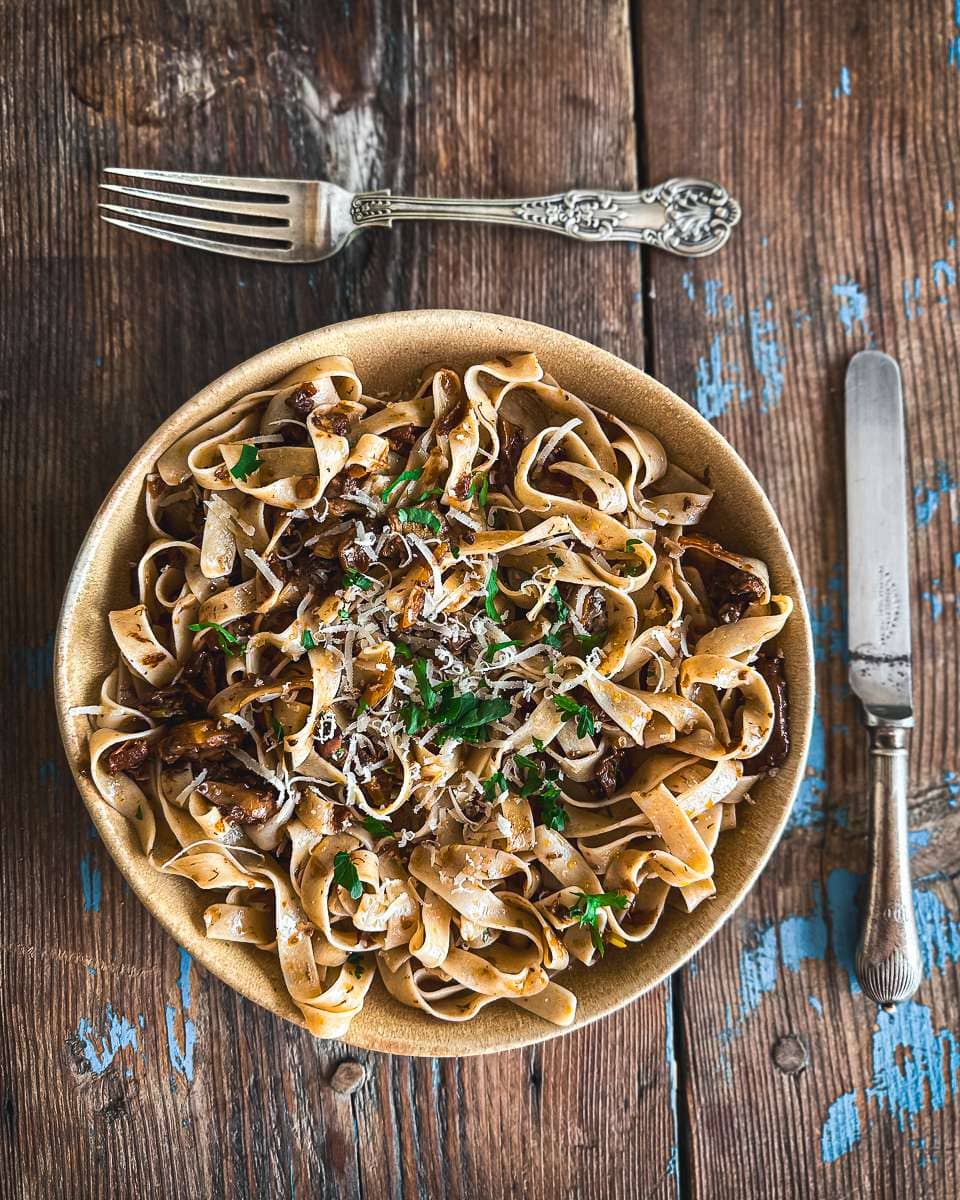 Earthy, rich and delicious. Wild mushroom ragu is a fantastic alternative to the classic meat ragu and can be used in precisely the same way. And no, you don't have to use wild mushrooms, but if you do, they must be bought from a reliable source.
Sourcing and Choosing Your Mushrooms
Wild mushrooms are quite rightly expensive; I miss the abundant displays at this time of the year in French supermarkets. They were pretty pricey, but you could complement them with good quality fresh chestnut mushrooms. The flavour still shone through, and it was a much more affordable supper. So, the same rules apply to this recipe – use wild mushrooms if you can source them. Use wild mushrooms close to home, native to your region. They will taste much better. Top up with good-quality chestnut mushrooms or dried porcini mushrooms. These give the intense pop of flavour in the mushroom sauce that even the fresh mushrooms don't provide.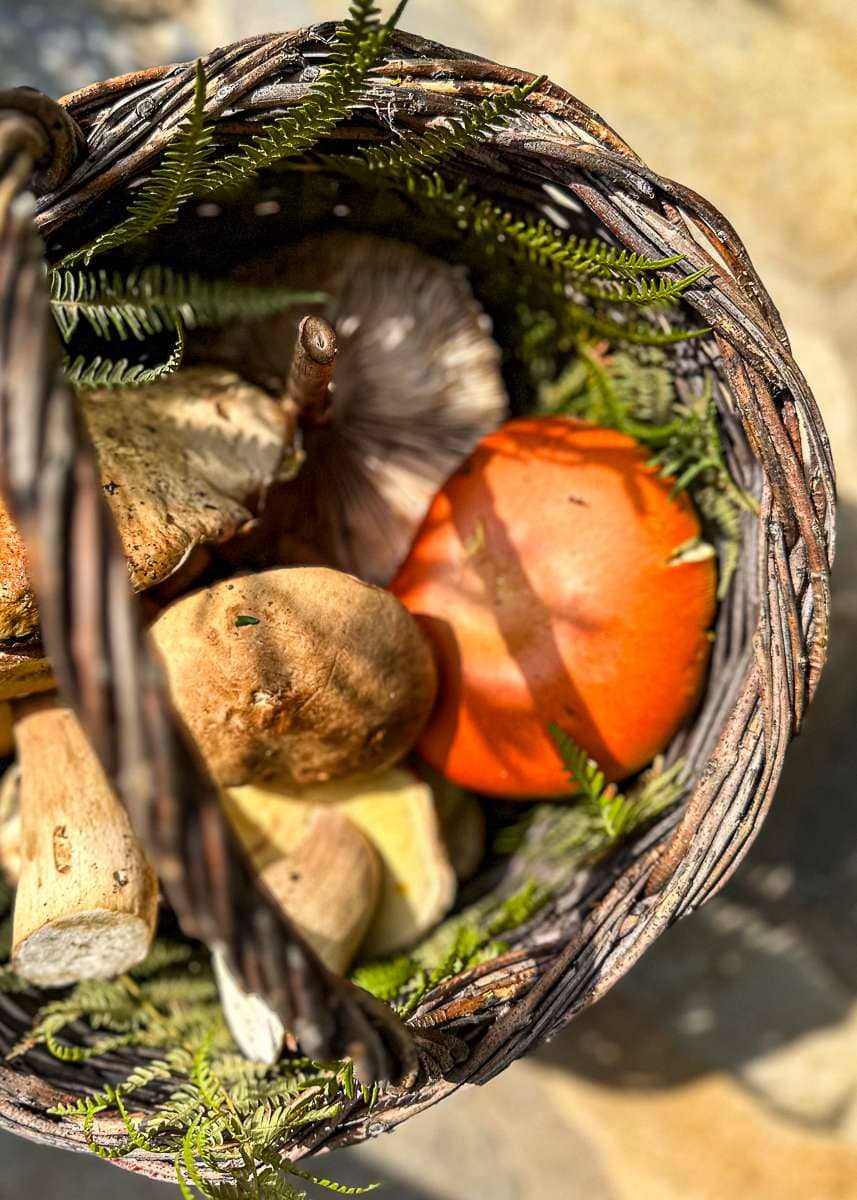 We used several types of porcini (cep), the mature Caesar's mushroom and a couple of others which I can't remember🙃, but hen-of-the-woods, chanterelles, black trumpet, girolle or hedgehog mushrooms are all tasty autumn varieties which should be relatively easy to find.
Mushroom Preparation
If you are using wild mushrooms – indeed even chestnut mushrooms – you should ideally not wash them. Gently brush the wild mushrooms with a paper towel to remove dirt, and use a small knife to scrape away anything else. Remove the stalk and slice it until it becomes woody. If the mushrooms are infested with insects – put them back into the field/wood where the spores can re-grow. They are not for eating! Shop-bought chestnut mushrooms should be peeled – unless they are organic and you are happy with them.
Mushroom Ragu – start with a Soffritto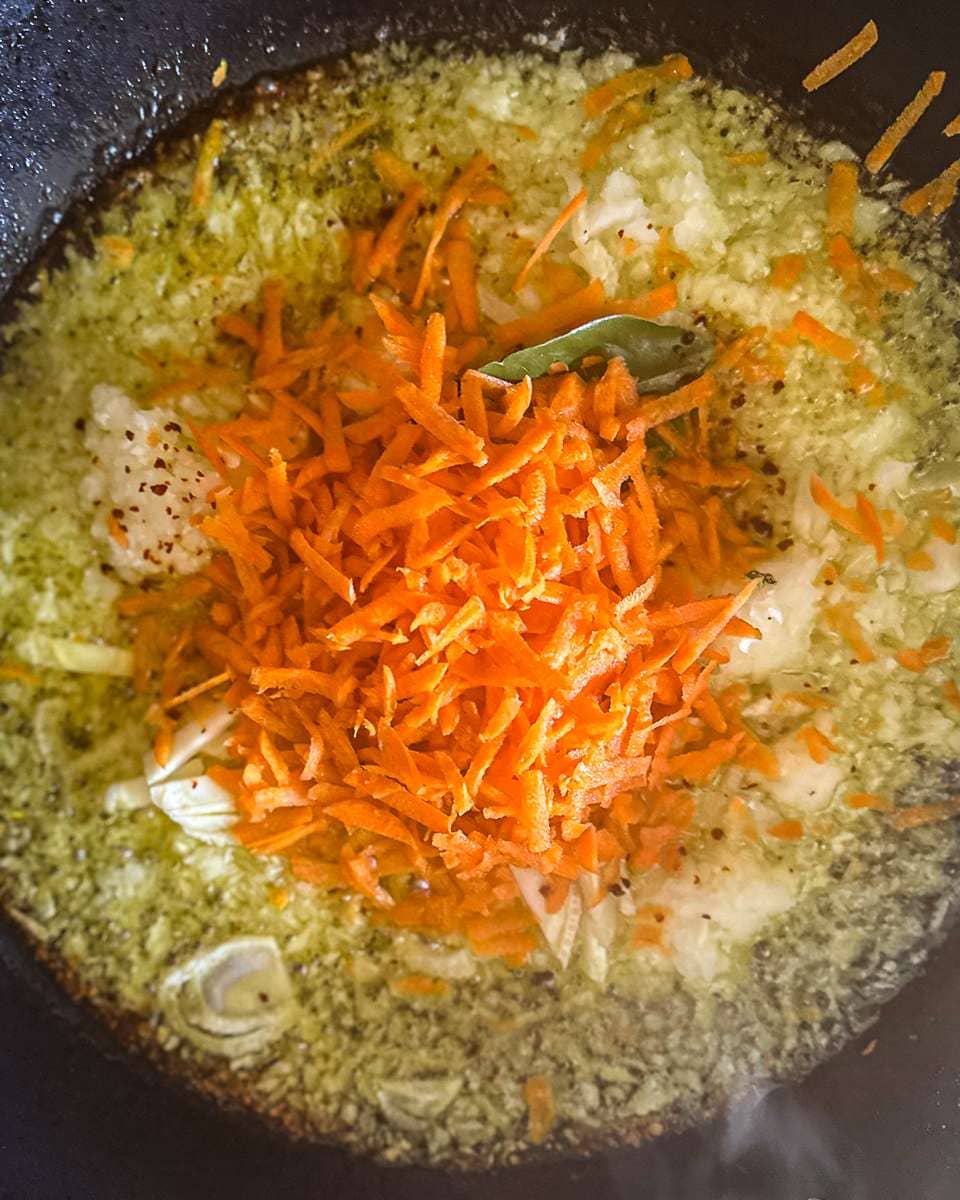 The method is very much the same as the classic ragu. Start with a soffritto – give it time – let the flavours melt and then add the mushrooms. Be patient, and don't force the heat. Add liquid when the mushrooms are turning golden. There should be no moisture in the pan. You can then add the Madeira – again, let it evaporate, and now add the wine/reconstituted mushroom stock and tomato concentrate.
Making mushroom ragu is touchy-feely because no two mushroom dishes will be the same. The same varieties will taste different when sourced from different soils. Follow the recipe, but you may need to add more salt, pepper or Madeira and wine. Don't hurry it, as you need to give the mushrooms time to absorb the flavours. Use good-quality, freshly ground black pepper, fresh thyme, and all the parsley, including the stems.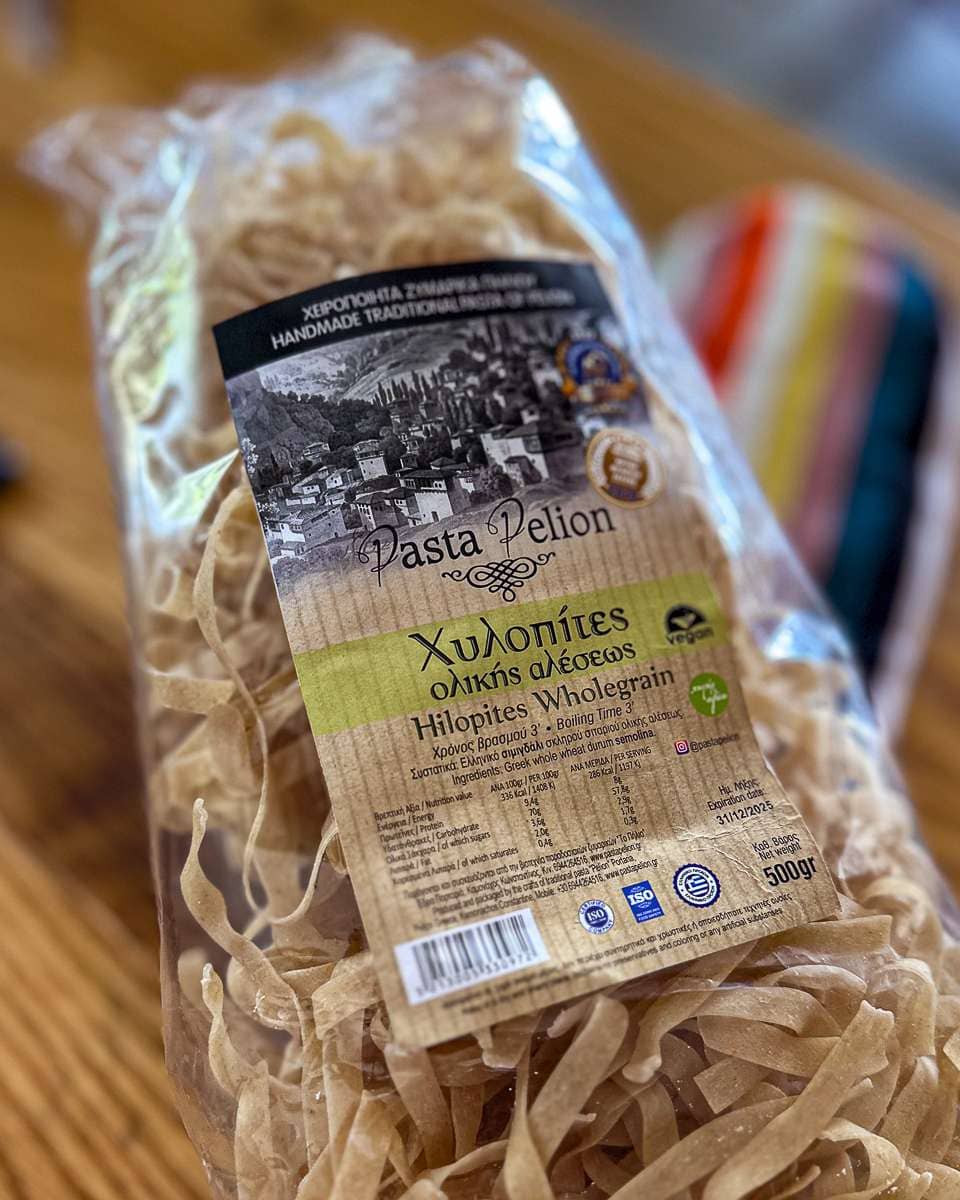 Once your ragu is ready, you can use it to make lasagne, ragu pasta as featured, risotto, topping for polenta or tortelloni filling. It also freezes well – instructions are in the recipe card notes.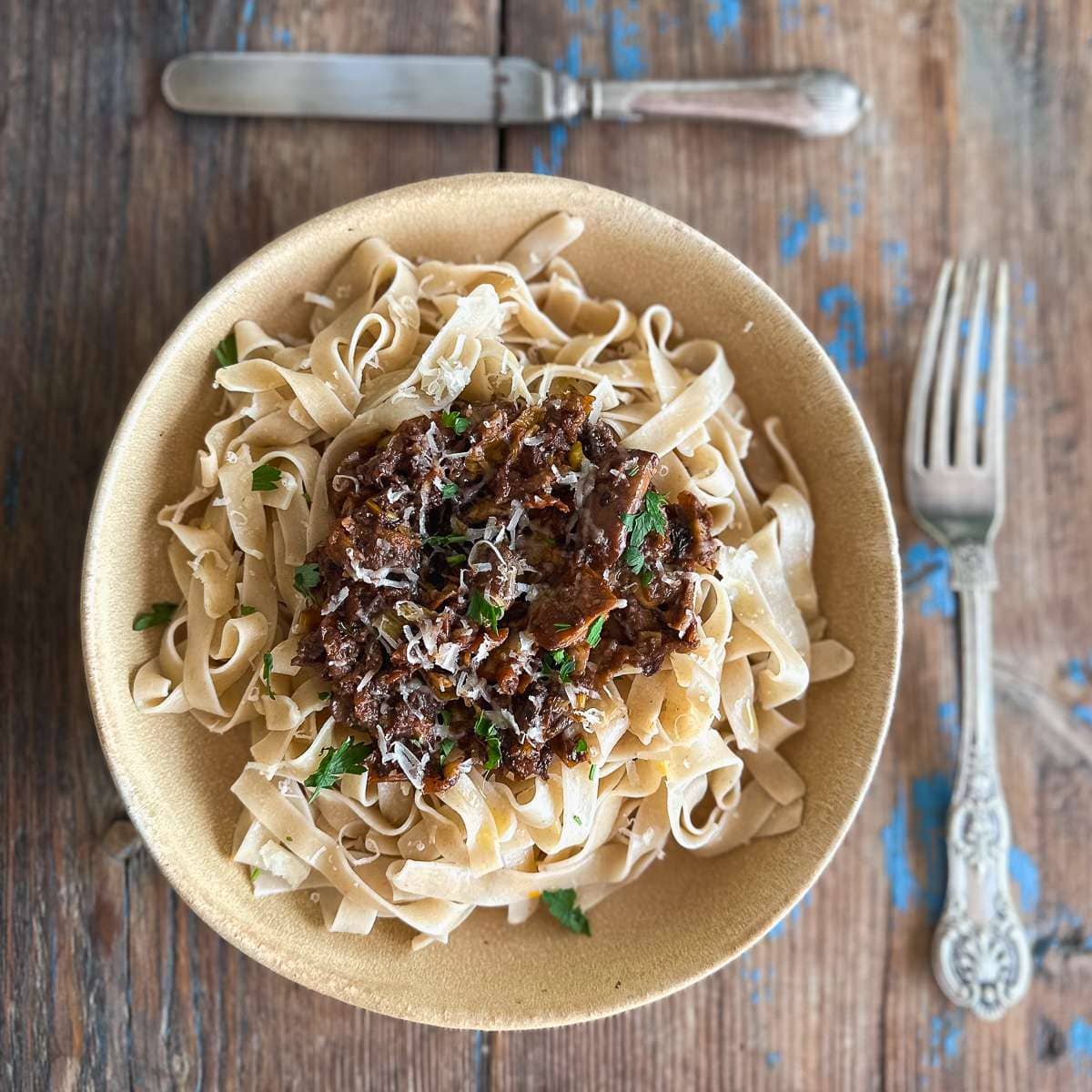 Wild Mushroom Ragu
Quick and easy, this sauce has a deep, earthy flavour with a rich, meaty texture. Perfect with pasta, rice, eggs or as a topping for a big plate of greens.
Print
Pin
Rate
Ingredients
800

g

wild mushrooms native to your region – we used a variety of Boletes (Porcini /Cepe/Penny bun) plus the more mature Caesar's mushroom. Add a few chestnut mushrooms (button mushrooms) or rehydrated dried porcini to make up the quantities.

Buy wild mushrooms from a reputable source – many poisonous mushrooms look precisely like edible ones so please don't risk picking your own.

50

g

butter

2

medium carrots grated

1

large

white onion finely chopped

5

cloves

garlic peeled and grated

1

stick

celery – finely chopped including the leaves

1

tsp

chilli flakes

optional

1

lime zested

You can also use lemon – limes are in season at the moment – lemons not yet

1

sprig

thyme

1

bay leaf

½

tsp

cardamom powder

1

handful parsely

1

tbsp

concentrated tomato sauce

1

generous tbsp

Madeira

Optional or Masala is a good substitute.

400

ml

a glass of red wine

Optional or meat/vegetable stock

olive oil

salt and freshly ground pepper
To Serve
50-75

g

grated parmesan to serve

pasta of choice

fresh parsley to serve
Instructions
If you use dried mushrooms – empty them into a bowl and cover them with hot but not boiling water.

Saute the finely chopped onions in a little olive oil; when turning golden and translucent, add celery, garlic and carrot. Add more oil if it cooks too quickly. Keep the heat low, and don't let it burn.

Drain or scoop out the rehydrated mushrooms (they need about 20-30 minutes), reserving the stock for later. Drain well and chop – use together with the rest of the mushroom.

Continue cooking until soft; add the mushrooms, cardamom, chilli, bay, lime zest, thyme and butter.

Continue cooking until the mushrooms start to brown; add the Madeira and parsley – let the Madeira evaporate, and add the wine and concentrated tomato. Gently bubble until the sauce starts to thicken and darken. Add more wine or a little water (mushroom stock from reconstituted mushrooms) if necessary. Season with ½ tsp salt and freshly ground black pepper. You want the mushrooms to be well cooked but not lose shape—about 35 minutes.

If you are serving immediately as a ragu pasta. Prepare the pasta in plenty of salted boiling water as per the instructions. Drain the pasta water, saving a generous cupful. Add the pasta to the sauce and toss well. Add a little of the pasta water if you think it's dry or the sauce needs to loosen. Cook for a minute and serve immediately with plenty of grated parmesan and fresh parsley.

See notes below for other serving suggestions and freezing instructions.
Notes
Serving Suggestions. As a filling for tortellini, an omelette, or to replace a classic ragu in lasagne. You can also toss the ragu into risotto or use it as a topping for a big plate of mixed greens or polenta. To Freeze. Great for batch cooking as it is easy to freeze and makes for a speedy exotic supper. Cook as above and allow to cool. Transfer to a freezer-safe container and freeze for up to 3 months. To serve, defrost thoroughly  – preferably in the fridge overnight. Reheat on medium heat with some water,  stirring occasionally until thoroughly heated through.